President - Paul Hanna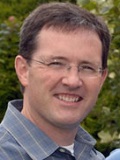 Following completion of a MBA at University of Ulster in 1992, Paul participated in the USA Export Market Development Programme, based in Boston Massachusetts, subsequently returning to University of Ulster as a Research Assistant in the Dept. of Marketing & Business Organization. From there he joined F.G. Wilson Engineering and in October 1994 took up a Technical Sales Engineer role in their North American office in Miami, Florida. Paul then moved to Chicago, Illinois and worked for eight years with Invest NI in the Midwest US office.
In 2005, he joined Corporate Express as a Business Development Executive focused on the US Federal Government. In 2008 Corporate Express was acquired by Staples Inc, and in 2012 he was promoted to the role of Government Strategic Account Manager with national-level responsibility for Staples' business with a group of Federal agencies.
Paul Jennings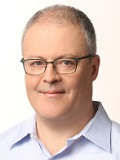 Paul Jennings is Head of Product Advisory Services at Silicon Valley Bank. He leads the Foreign Exchange and Interest Rate Management team with particular focus on sales and advisory strategy. Silicon Valley Bank is the premier global bank for technology, life science, venture capital and private equity.
Paul is also part of the SVB Ireland Team, which expects a lending commitment of $200M to the fast-moving Irish technology and life science sectors. Paul is the winner of the Silicon Valley Bank President's Club in 2011 and 2012, and received the prestigious Irish America Wall Street 50 award in 2013, 2014, 2015 and 2016.
Prior to SVB, Paul worked with Anglo Irish Bank in Boston where he established and led the Private Equity Treasury Group and developed strategy for Foreign Exchange sales in North America. Paul was also a manager in the Anglo Irish Bank US Deposit business.
He was born in Warrenpoint, Co. Down, moved to Boston in 1992, and became an American citizen in 1997. Paul is a graduate of Ulster University and President of UU New England Alumni Association. He is also a Board Member of the Boston Irish Business Association (BIBA).
Paul lives in Wellesley, Massachusetts with his wife, Aine, and their three children, Catherine, Maura, and Neil.
Eddie Friel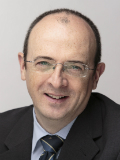 Eddie Friel studied at Ulster University and Queen's University Belfast. He has been Director of Development and Alumni Relations at Ulster University since late 2013.
He has previously held roles in the University's Academic Office and Research and Impact team. He also worked for Invest Northern Ireland, Queen's University Belfast and in the private sector.
He has served as a Non-Executive Director on the Board of the Foyle Heath and Social Services Trust, Governor of Omagh College of Further Education and as a Director of the Clinical Translational Research and Innovation Centre (C-TRIC).
He is currently a Member of the Board of the Nerve Centre, a leading creative media arts centre. He spends his spare time with his family and is also actively involved in his local GAA club.
Mark Mathers
Mark Mathers has over 20 years of experience in the financial services industry, primarily in financial planning, relationship management, and business development. He most recently served as Managing Director of Boston Private Wealth, was a Senior Client Advisor with Silver Bridge and a Senior Financial Planning Consultant for the Bostonian Group.
Mark holds an honors degree in Business Studies from University of Ulster, a Certificate in Export Marketing from University of San Francisco, a Diploma in Philosophy from St. Patrick's Seminary, and holds the Certified Financial Planner™ (CFP®) certification. Mark values collaboration, collegiality and integrity in the process of positively impacting the lives of his clients.
He lives in Lynnfield, MA with his wife Kathleen and their three children. He enjoys soccer, Gaelic football and golf.Mathers is Managing Director at Beacon Pointe Wealth Advisors, an independent Registered Investment Advisory firm working with endowments, foundations, other institutions, and high-net-worth individuals and families.
Jessica Myers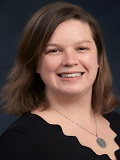 Jessica Myers was appointed Director of Policy for the Pennsylvania Department of State on March 4, 2019. In her role as policy director, she provides research, analysis and recommendations on key departmental issues that impact the program areas of charities and corporations, elections and professional licensure.
Jessica previously served as Deputy Policy Director for the Pennsylvania Department of State, supporting the Bureau of Commissions, Elections and Legislation (BCEL) and the Bureau of Corporations and Charitable Organizations (BCCO) with legislative and regulatory policy analysis.
Prior to moving back to Pennsylvania in July 2017, Jessica spent over seven years in the U.S. Election Assistance Commission's Testing and Certification Division, ending her time there as Senior Certification Specialist. She was responsible for managing voting system certification campaigns, developing the Voluntary Voting Systems Guidelines and providing election administration support to states, territories, counties and voters. Prior to joining the EAC in April 2010, Jessica served as Chief of the Division of Campaign Finance and Lobbying Disclosure from 2007 to 2008 and chief of the Division of Help America Vote Act (HAVA) from 2006 to 2007 at the Pennsylvania Department of State.
Jessica holds a master's degree in local history from Ulster University, Belfast, and a bachelor's degree in peace and conflict studies from Gettysburg College. She was invited to join the Board of the American Friends of Ulster University in January 2020.
Jessica spends her free time hiking and adventuring outdoors with her dog Maebh.
Fiona Duffy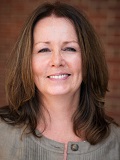 Fiona Duffy graduated from Ulster University in 1982 with a B.Ed. in Communications Studies. She married Sean and moved permanently to the US in 1983 and taught elementary school in East Harlem for a few years before the birth of her first child.
Four children and one grandchild later, Fiona continues her work in education at Tuxedo Park School in NY, where she is in the business of fundraising. Being around elementary school children fills her with joy and fuels a motivation to continue empower people through education.
Her greatest love is her family, both in the US and in Ireland, and she is humbled to be of some service to Ulster.